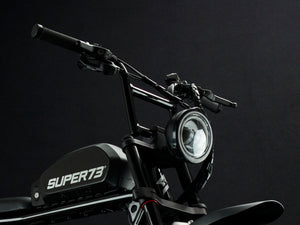 SUPER73
A collection of our Super73 bikes.
ABOUT SUPER73
Born from the desire to inspire and create adventure and community, SUPER73 is an American lifestyle adventure brand fusing motorcycle heritage and youth culture. Founded in 2016 and based in Southern California, SUPER73 has led the charge in pioneering a new approach to help redefine the electric motorbike industry. By emphasizing thoughtful design, responsible manufacturing techniques, and local community engagement, the brand continually strives to grow and expand into a true industry leader.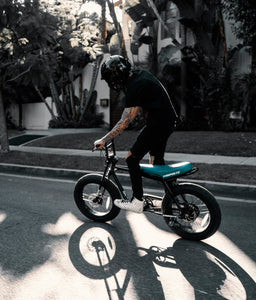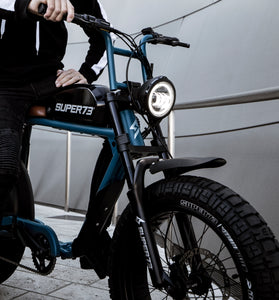 The SUPER73-ZG is a friendly entry-level electric bike that packs a punch. The compact frame and EPAC 250W internal hub motor is an excellent mode of transportation for anyone wanting the feel of a SUPER73 in a smaller package. This neighbourhood explorer is perfect for getting around town.
Designed for the urban adventurer, the agile S2 is a sport-cruiser style bike built with an aircraft-grade aluminum alloy frame and a fully adjustable air spring suspension fork.
The RX debuts Super73's most powerful and technologically advanced drive system with multi-class ride modes. This street-legal high-performance electric bike does not require a license or registration. The RX also features Super73's all-new connected electronics suite and is compatible with iOS and Android mobile devices through the new Super73 App.